THE HOMESTEAD
FROM THE BACK GARDEN
Elford working mens club
The working mens club built on the same lines as the village hall at around the same time by the people of the village it should have been called the youth club in my younger days I spent a lot of time in and around it (picking up my bad habits) note how it was built on brick piles to keep it above the floods.
The Origional Elford Working Mens Club
built on brick piles to keep it above the floods
Elford WMC as it is today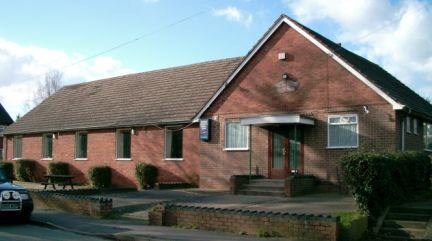 Still on he same site
The Floods
When the brook under the beck decides to go over the top for a change.
The Beck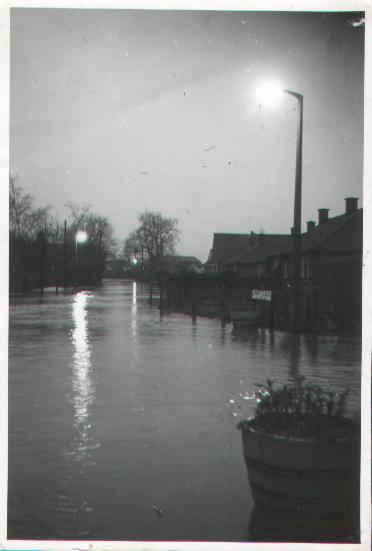 in flood
Photo of the croft before croft close
this footpath ran from The Beck to The Square
The Woodyard
The woodyard so called because it was where all the trees from the estate were turned into useful timber the workshops you can see was where the carpenters worked it was later used as a builders yard by Gerald Pickering and retained it's look but now it's been built on and lost it all.
The Woodyard (as it was before the building)
this used to be the carpenters workshop
The Entrance To The Green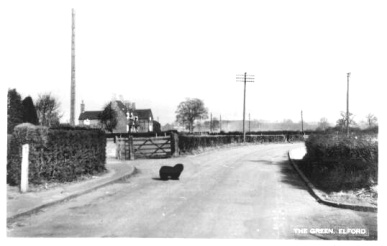 from the Beck
The Green
The Green another part of the village that has not changed over the years apart from there being no gate at the end any more.
These cottages where once the village school untill Mary Howard built the one we know now.
The Green
taken from further down the beck
THE SIGNPOST AT THE END OF THE BECK
WHERE THE BECK JOINS THE BURTON ROAD